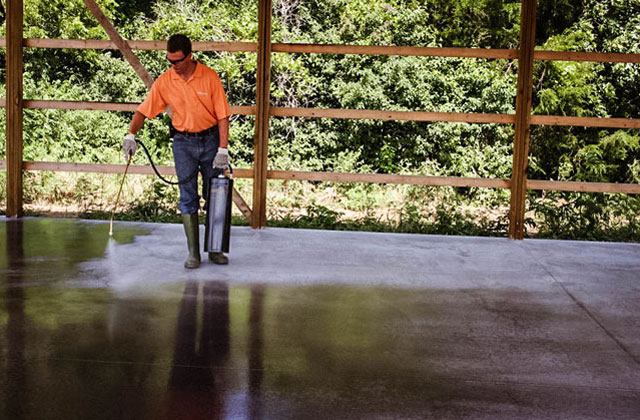 Saltguard WB.
PROSOCO Saltguard® WB is a ready-to-use waterbased, VOC compliant silane/siloxane water repellent and "chloride screen" for the protection of concrete and masonry.  Saltguard® WB penetrates more deeply than conventional water- or solvent-based water repellents. Low odor and alkaline stable, Saltguard® WB is ideal for field or in-plant application to concrete and most masonry.
Protects horizontal and vertical surfaces from moisture intrusion and chemical attack of chloride salts.
Treated surfaces keep their natural breathing characteristics and appearance with no surface film once applied.