WHO IS GOEDECKE
Goedecke is the construction industry leader in providing innovative solutions to professional contractors for Concrete Forming, Structural Shoring, Scaffolding, Engineered Products, Rebar Fabrication, Access Equipment and Construction Equipment.
WHY YOU CAN TRUST GOEDECKE
Credibility Seventy years of doing business with more than 20,000 customers.
Focus We are the Midwest leader for construction equipment and engineered products, and we are dedicated to the construction industry.
Geographical Coverage Not only do we have locations in St. Louis, MO, Columbia, MO, Springfield, MO, Kansas City, KS, Decatur, IL, Evansville, IN & Omaha, NE but our manufacturers are nationwide.
Commitment We at Goedecke are committed to improving our value to the construction industry in the Midwest.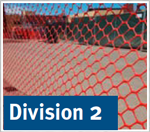 Site Work
For decades, Goedecke has stocked the most trusted brands in the industry for Division 2 requirements. From drain tile to silt fence, give us a call for fast and friendly customer service and/or recommendations. Our specialists are trained directly by manufacturers and are capable of quickly supplying data sheets, safety information and specifications. If a manufacturer visit is required at the jobsite, rest assured that Goedecke will involve its vendors to provide the best service and representation. Each brand Goedecke distributes is carefully evaluated to ensure the highest quality products are available. If you are looking for an equivalent product to submit for specification approval we can help! Because of our relationship with the design community it's not out of the ordinary for architects and engineers to rely on Goedecke personnel for recommendations.
Concrete
Since the 1950's Goedecke has been on the forefront of providing the highest quality concrete formwork and shoring designs and equipment. Our fleet includes thousands of panels of various sizes and systems. Every location is stocked so you can depend on Goedecke for your project to start on time. We also make sure that each location is stocked with all the accessories that you'll need, even if you own your own system . Of course, designing the project is the first step. Goedecke's drafting department has over 100 combined years experience in concrete forming, scaffolding, shoring & tilt-up design layouts. Over the next few pages you will see the most popular systems in the industry.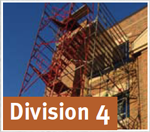 Masonry
For over 20 years, Goedecke has been a leading supplier of engineered products to Masonry Contractors. In the spring of 1991, Goedecke purchased M.F.G. Corporation adding highly recognized manufacturers of Masonry products to our diverse line of construction supplies. Our credibility with the industry's top manufacturers of engineered construction products is built on our reputation for consistently delivering first class results to companies like yours. We understand your project needs are unique, so we approach developing solutions for each of them accordingly. Our customers have not only come to know us as their supplier, but also as a resource for information on major upcoming projects. We can typically acquire plans and specifications for you and furnish a pre-bid quotation of materials for bidding estimates. This kind of partnership with our customers has made us a leader in Masonry product distribution through out the Midwest.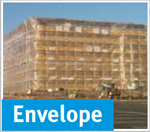 Building Envelope
Goedecke provides innovative solutions for protecting the building envelope with sustainable, high performance products. We can provide time tested waterproofing solutions for below grade and above grade applications. To provide long-term energy efficiency for the building, we provide a wide range of durable, fully adhered air and vapor barriers. Goedecke also carries the best sealant product lines for our customers. All of our recommendations will be based on both lab and field-testing for compatibility and adhesion.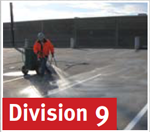 Division 9
For over 60 years Goedecke has been making a difference with our range of high performance industrial coatings and lining systems that provide a seamless, impermeable, abrasion-resistant barrier against water and chemicals. Goedecke is your one source for decorative, industrial, traffic and wall coatings. We can help you protect concrete, masonry and EIFS surfaces against the damaging effects of water, chemicals and abrasion.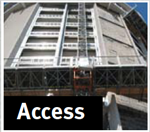 Access Solutions
Do you have a tall building or structure that you need to access? Goedecke product managers and service technicians are able to provide solutions and the equipment that gets your craftsmen to the proper working height in a safe and efficient manner. When you think of access equipment, think Goedecke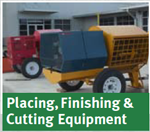 Placing, Finishing & Cutting Equipment
Do you have a tall building or structure that you need to access? Goedecke product managers and service technicians are able to provide solutions and the equipment that gets your craftsmen to the proper working height in a safe and efficient manner. When you think of access equipment, think Goedecke.
Accessories / Parts
Goedecke is able to prevent equipment downtime by offering a complete parts department. We will answer your phone call with a live person and provide a solution to your problem.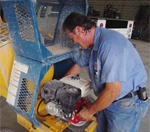 Maintenance and Repair
With our team of service technicians, Goedecke is able to keep your equipment up and running. Whether we come to your jobsite or work in our service department, our technicians bring years of training and support expertise.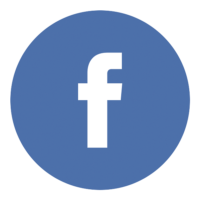 Goedecke
Thursday, July 12th, 2018 at 6:51am
Product of the Month | Goedecke
SEALER AND REPAIR Let Dayton Superior Perform for You Dayton Superior is all about performance. As the leading single-source provider of concrete accessories, chemicals, forming and paving products for the non-residential construction industry, we deliver proven products…integrity and responsivene...
Goedecke
shared a link.Tuesday, July 10th, 2018 at 3:33am
Goedecke
Saturday, July 7th, 2018 at 3:04am
Careers | Goedecke
EMAIL HUMAN RESOURCES APPLICATION FORM EQUIPMENT TECHNICIAN ST. LOUIS BRANCH, KANSAS CITY BRANCH JOB DESCRIPTION Summary/Objective The maintenance mechanic position conducts machine setup, troubleshooting, repairs and preventive maintenance service. Essential FunctionsReasonable accommodations may b...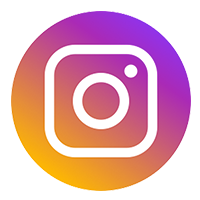 ST LOUIS
812 E. Taylor Ave, St. Louis, MO 63147
(314) 652-1810
COLUMBIA
3208B Lemone Ind Blvd, Columbia, MO 65201
(573) 499-9144
SPRINGFIELD
3530 E. Talmage St, Springfield, MO 65803
(417) 864-8877
OMAHA
526 Crown Point Ave, Omaha, NE 68110
(402) 359-1756
KANSAS CITY
1413 Osage Ave, Kansas City, KS 66105
(913) 621-1284
DECATUR
4250 Route 48 N, Decatur, IL 62526
(217) 875-3601
EVANSVILLE
5124 B Old Boonville Hwy, Evansville, IN 47711
(812) 421-9633